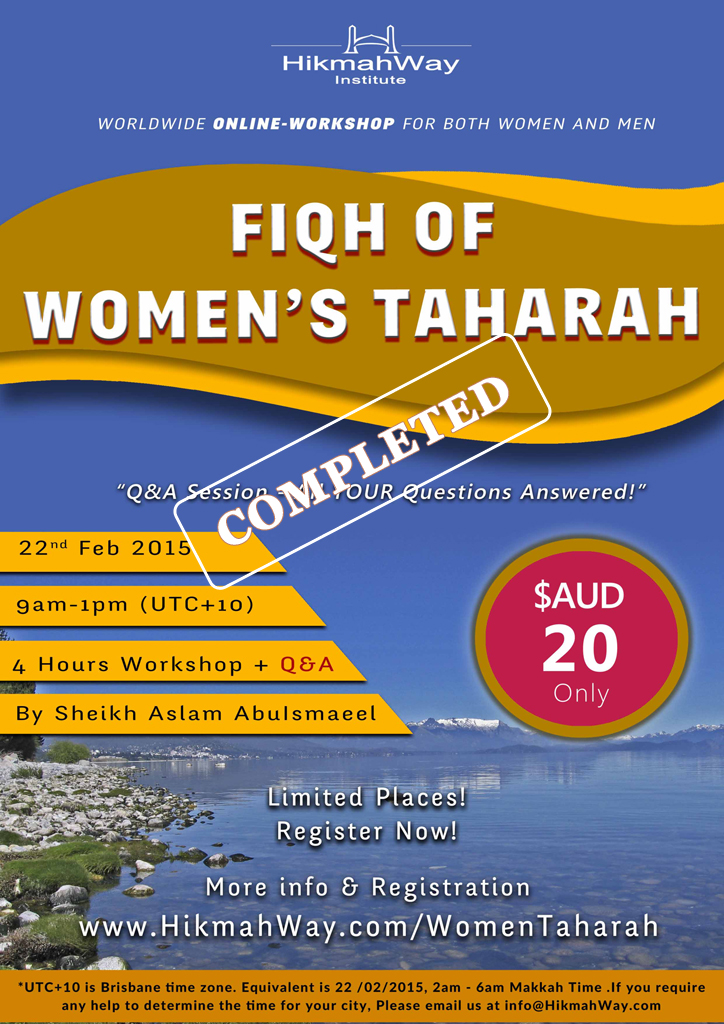 "The Key to the Prayer is Taharah (purification)", said our beloved Prophet Muhammed (pbuh). Daily Wudu (ablution), proper shower (ghusl) for prayer, purification after Menstruation, post-child birth bleeding, effect of menstrual bleeding during marital relationship and even divorce are areas related to Taharah (purification) that are essential for every adult Muslim man and woman to be fully aware of for a life of piety, having our prayers answered by Allah, and an eternal Paradise.
Hence this topic is essential for Muslim men too as it is for women.
Join us for a 4-hour LIVE online short course in a workshop style presentation to get a grip on these essential topics. Sheikh Aslam AbuIsmaeel will be presenting this workshop in his renowned way to make the most difficult topics very simple for every Muslim!
Sheikh Aslam AbuIsmaeel
Shaikh Aslam was blessed to have studied Islam with some of the best Islamic scholars of recent times which, 'truly made my life worth each of its moments.'
Graduated from Faculty of Shariah (Islamic Jurisprudence) From the Esteemed Islamic Uni of Madinah. InshaAllah with his knowledge and teaching experience, he will join us to explore the fiqh of Taharah.
Ismail Mohamed
"Having a scholar like Sheikh Aslam enables many of us to learn Fiqh in more fun way. Thanks HikmahWay for organising this course"
Topic: Fiqh of Women's Taharah for Men & Women
Date: Sunday 22nd February 2015
Time: 10am – 2pm (Sydney Time)
9am – 1pm (Brisbane Time) UTC+10
(equivalent to 22 feb 2am Makkah time)
Mode of teaching: LIVE online webinar/workshop.
Cost: $20AU