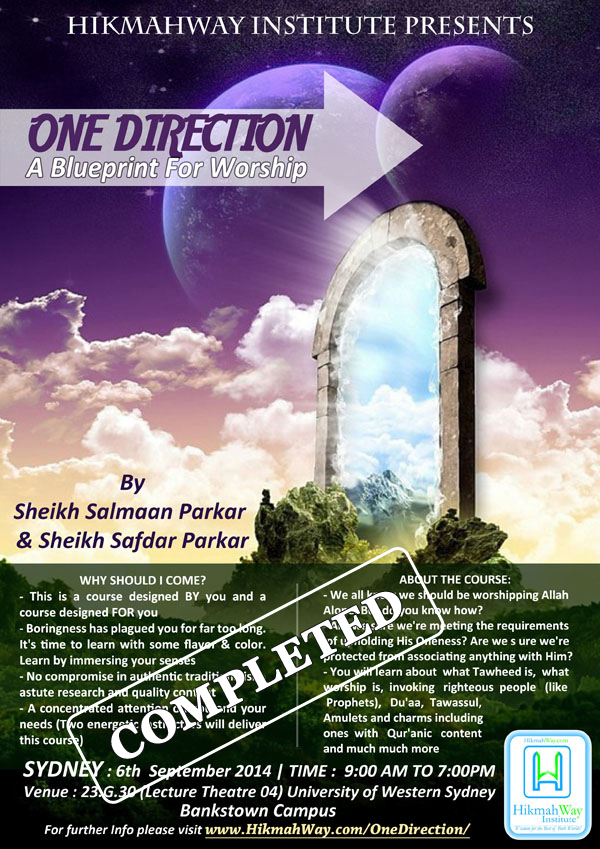 We know we should be worshiping Allah alone. But are we 'fair-dinkum' in our devotion to Allah! How well do we know the Almighty so that we can find the inner strength of belief at most challenging of times, and so we can devote our lives to Him as He likes it from us? Are we letting our love for others come between us and our devotion to Allah, thereby weakening our greatest source of strength and connection with the Almighty, the Most Merciful!
But what is Tawheed, its definitions as found in classical and lexical primers, different categorizations and their role in conceptualization and virtues which push us to signify Tawheed with the highest priority,
What is Shirk, its definitions from lexical and classical sources, categorizations from various angles to attain a rounded understanding and the dangers that it poses to our salvation and welfare….
How much do we know about Worship, what it means, entails and the principles related to worship and other types of actions?
Join us this year on an unforgettable journey
Find out about these important points and much, much more…..
HikmahWay Presents
One Direction
A Blueprint for Worship!
A day long course, Coming to your city, register now and join us on the journey of devotion towards the One Direction!
Cities : Perth   |   Brisbane   |   Sydney